Cheap Phone Service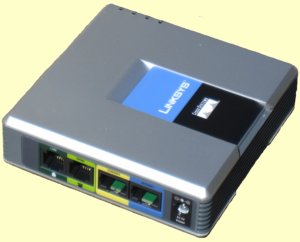 Vipiam VoIP gateways by Linksys and Obihai offer cheap phone service with free long distance calling within the U.S. and Canada, wholesale international calling rates and 19 premium calling features. Vipiam offers very inexpensive, high quality phone service. Switch to Vipiam and save big on your home or small business phone service. By repositioning money you are already spending, you will be able to save $30 or more per month on you home or small business phone service, even if you have a bundled package with your Internet and/or television.
What Does Reposition Money Mean?
This site does not generally promote the use of credit cards. You are always better off not using credit if you are able. However, credit card use is acceptable in this case provided you use your savings to immediately pay down your credit card. Your cost for credit in this example is just under $17.
Most people think they have cheap phone service and pay about $55 for their home or small business phone service, even if it is bundled with their Internet and/or television. When you stop paying for your current phone service you are saving yourself $55/month. Purchase a Vipiam gateway for $299, put it on your credit card, and start paying $19.95/month for your phone service. You were paying $55/month and now you are paying $19.95/month; a savings of just over $35/month. Take that $35 every month and reposition what were paying to your old phone company, and are now saving, and apply it to paying off your credit card. In about 9 months you will have paid off the Vipiam gateway and if your credit card is at an annual percentage rate of 18% you would have paid a little under $18 in interest. From then on, you have an extra $35 to pay down your other bills or start saving it away for something else. Saving $35 per month over a year is $420. That's a nice little sum! See the calculator where you can put in your exact costs and see your exact savings.
What Are The System Requirements?
All you need is a high-speed (DSL, Cable or Fiber Optic) Internet connection and a Vipiam gateway. You will plug your Vipiam gateway into your Internet modem and your phone into the back of the Vipiam gateway. Your computer is not even needed.
Tell Me About The 19 Premium Calling Features
In addition to free long distance calling in the US and Canada and wholesale international calling rates, you will also get these 19 premium features included at no extra cost:
Call Return (Calls the last caller)
Call Redial (Redials the last number called)
Call Forwarding (Forwards all calls to the extension specified after the activation code)
Call Blocker (Blocks the last inbound call)
Call Waiting Enables call waiting on all calls)
Call Waiting per Call (Enables call waiting for the next call)
Three-way calling
Caller ID Generation (Enables caller ID generation)
Distinctive Ring (Give important callers their own ring tone)
Speed Dial (Set it up so that important numbers have quick access)
Modem Line Toggle (Toggles the line to a modem)
Fax Line Toggle (Toggles the line to a fax machine)
Do Not Disturb (Enables the do not disturb feature)
Accept Last Call (Accepts the last outbound call. It lets the call ring through when do not disturb or call forwarding of all calls are enabled)
Block Caller ID (Blocks caller ID on all outbound calls.)
Block Caller ID / NOC (Blocks caller ID on the next outbound call)
Block Anonymous Calls (Blocks all anonymous calls)
Blind Transfer (Transfer of the current call to the extension specified)
Voice Mail
Most of these features have codes to activate them or deactivate them. Some are activated on a per call basis.
Added Bonus #1 - Free Smart Phone App
When your purchase an Vipiam Gateway you will also get a free smart phone app that will allow you to make free internet calls anywhere in the world where there is a WiFi connection and there will be no roaming charges! You get the added benefit of not using minutes on your current phone plan.
Added Bonus #2 - Free Web Dialer
When you purchase a Vipiam Gateway you will get a free web dialer for your laptop or PC. You can call anywhere in the world using your WiFi connection and you can make that call straight from you laptop or PC.
Click here
to find out more!
It Costs You Not To Join
When you add up all of the benefits and features that you receive, it costs you not to join the VoIP revolution. So, sign up now and get your cheap phone service and start enjoying your benefits immediately!
---